Manu





If you feel you are not ready to do complete
Feasibility Study or Business Plan.
Then let us do it for you.





Happy Eyes

Do You know that every Businessman should make Feasibility Studies and Biz Plan???
OK Then Why not You do it yourself?
...........IT IS EASY !!!!!........... Discover it's Secrets
A Feasibility Study is a preliminary study undertaken before the real work of a project starts to ascertain the likelihood of the project's success.
It is an analysis of all possible solutions to a problem and a recommendation on the best solution to use.
You are owner, investor, employer, employed, teacher, or student you will need the Business Plan.
A business plan is a written statement of your business;
what you want to achieve with it and how you will do that.
It should outline the structure of your business, the product or service, the customer, the growth potential and the financials.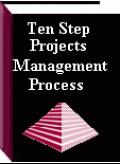 Projects Management Process The purpose of the Projects Management Process (PMP) is to provide guidelines for the development of the Project Management Process (PMP) for design and construction projects.
It is the responsibility of the Project Manager to create a project specific It is to be reviewed, approved, and singed.
Need a Business Plan or Feasibility Study? Trust the experts of IGCCO
We are working with business owners to strengthen and grow their businesses.
Whether you are starting a new business, launching a new product or service, entering a new market, or evaluating your firm's growth strategy, we can help.
Have you ever gained too much
weight and do not know how to lose it?
We strive daily to realize a healthier, happier, full-of-life community with less sickness, less dies-ease, and fewer preventable deaths; where children are healthier, families are happier, and marriages and relationships are enriched.
We desire to see families at higher levels of health and well-being in every way.
This can begin by you to look after yourself.
Useful Items
My Old Iraq